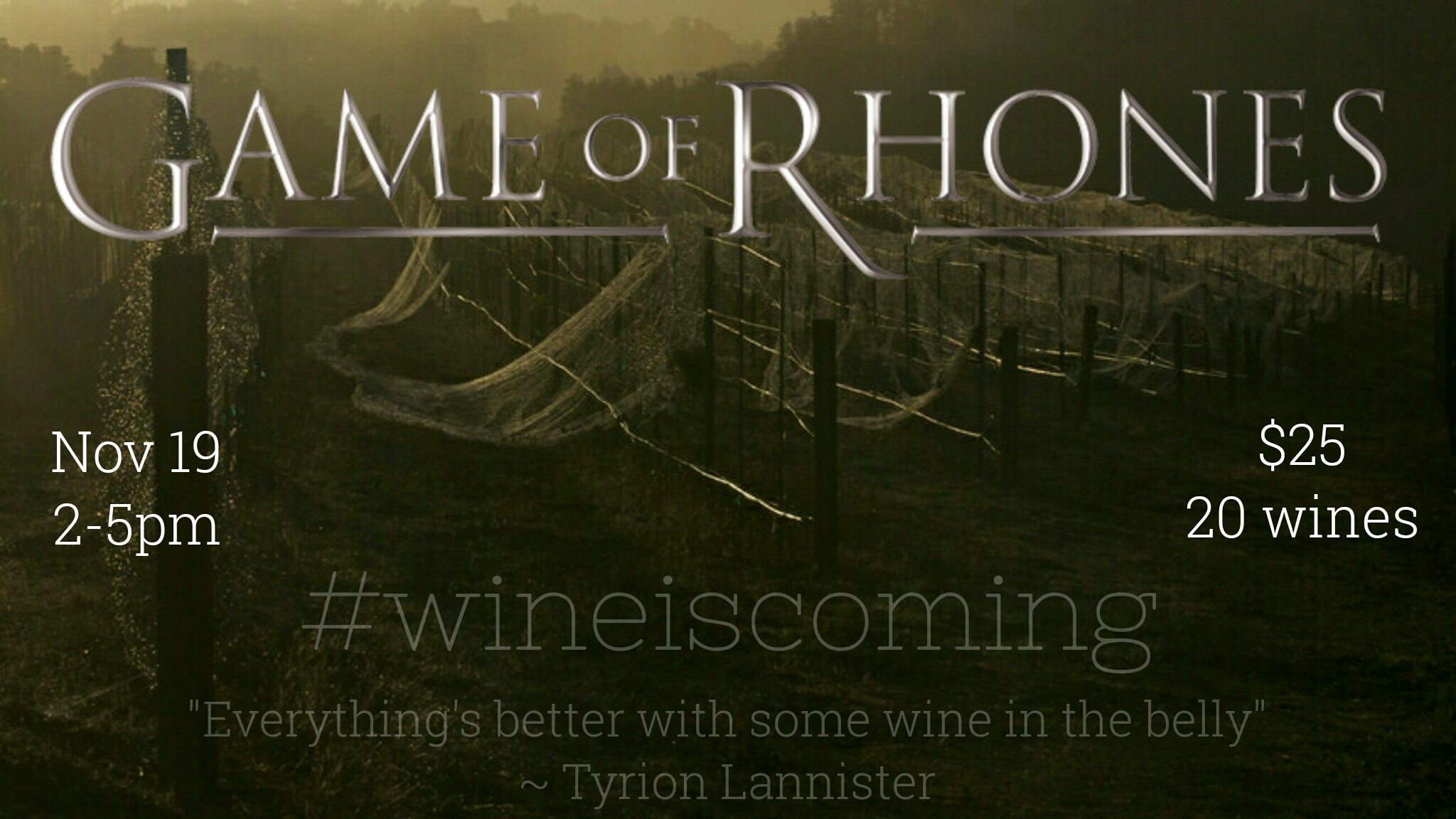 It's Taste's 10th anniversary!
Please come help us celebrate with a Game of Rhones party.
20 wines – All Rhone varietals from around the world. You will learn about the flavor profiles, regional differences AND you can order ANY of the wines from the party at a 15% discount (20% for a case)
If that isn't enough, the back room will have a blind tasting of 3 wines. If you can tell us the varietal and country, you will get a 3 month membership to our Wine of the Month Club (over $100 value). This will be available to EVERYONE!
Ticket price is $25 and includes 20 wines, crackers and cheese, blind tasting to win W.O.M membership and the ability to buy heavily discounted wines.